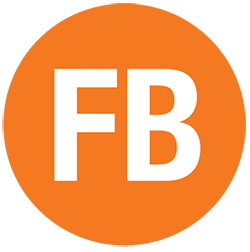 OUR STORY
WHOLESALERS OF FRUIT - VEGETABLES - DAIRY
The Fruit Basket is a family run business, established in Gosport and trading for over 30 years. Mick and Joan Macaulay took over a small greengrocers on Forton Road in Gosport and at the age of 16 their son, Kevin, decided that, rather than head to college he would take on The Fruit Basket. Now working out of one retail outlet and two refrigerated warehouses The Fruit Basket, now 'FB Wholesale' runs delivery vans all across the south of Hampshire delivering top quality, fresh fruit, vegetables and dairy products to over 500 account customers.

Director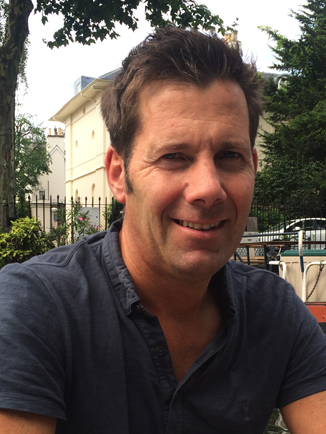 Kevin Macaulay
Passionate about the health benefits of fruit and vegetables, Kevin's dream would be to have us all leave processed foods behind and go back to basics, eating only natural, fresh produce. Working in the fruit and veg trade since leaving school means he has a wealth of experience and recognises when produce is at its best.

Kevin is a very 'hands-on' director who can be found peeling spuds or stocking the shop when he's not making smoothies for his staff!

Director & Finance Manager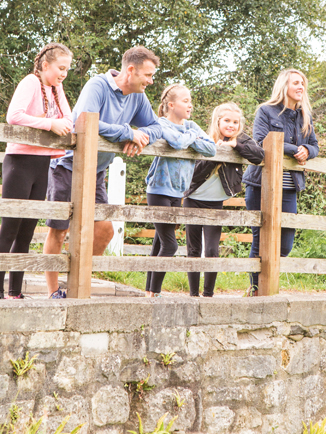 Gary Macaulay
Gary joined his brother in 2005 and discovered there was a lot to learn about the fruit & veg business! He spent years going up to the London markets, visiting farmers and building up a vast knowledge to ensure he could speak with confidence about this complex business.

New customers are personally looked after by Gary to enable him to get to grips with their individual requirements.

You can be sure Gary will do all he can to keep his customers happy.

Anna Macaulay
Anna joined the business a few years later to take on the ever increasing paperwork, from payroll to keeping on top of the company accounts, health & safety, HACCP… there is nothing she will not tackle.

Juggling their three girls with the demands of the business ensures life is never dull!

Buyer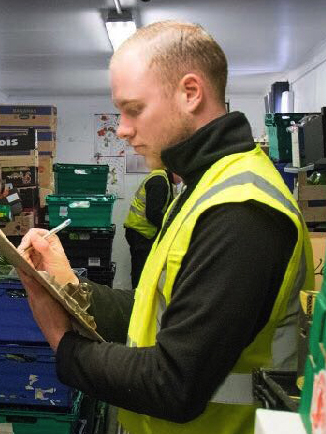 Sam Wheeler

Sam started working at The Fruit Basket whilst he was still at school and since then has done virtually every job going within the company.
Now responsible for purchasing, he is one of our night owls who visits Western International Market while you sleep to ensure he brings back the best produce at competitive prices.
His enthusiasm for this role is infectious, just follow
FB The Wholesaler
on Instagram to see this in action.
Office Manager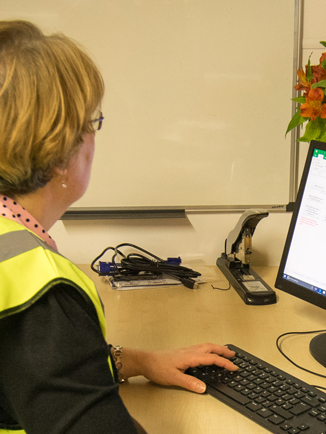 Angela
Angela came to 'FB The Wholesaler' with a wealth of business knowledge and experience and has transformed the admin side of the business.

When she's not singing or tap dancing, Angela is responsible for customer service, her infectious laugh and her ability to troubleshoot leaves customers feeling well looked after and her office team well supported.

A superb addition to the team.
Operations Manager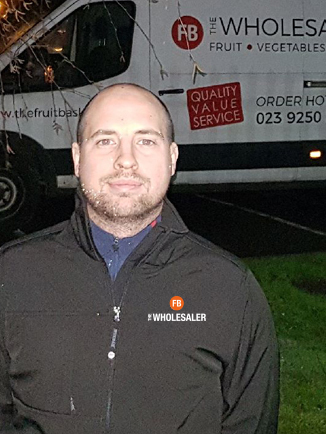 Craig Moxham-West
Whilst most of us are sleeping, the warehouse is a hive of activity, and running the show is Craig. He is the one responsible for making sure your order is picked correctly, loaded on the correct van and delivered to your door at the correct time and, most importantly, constantly checking the quality of the produce.

Craig shows real passion and drive for the business and is keen to ensure that we get it right.
UNIT C5, HERITAGE BUSINESS PARK, HERITAGE WAY, GOSPORT, HAMPSHIRE PO12 4BG 023 9250 2923